Diversity Voyage in Phnom Penh 2019 Spring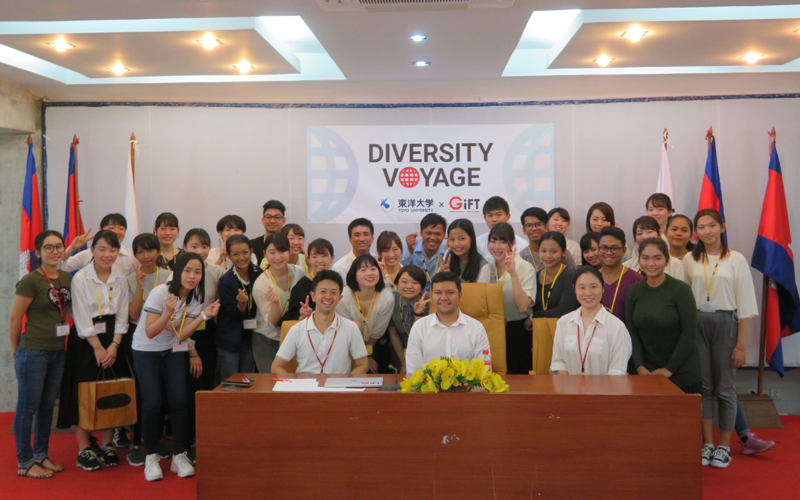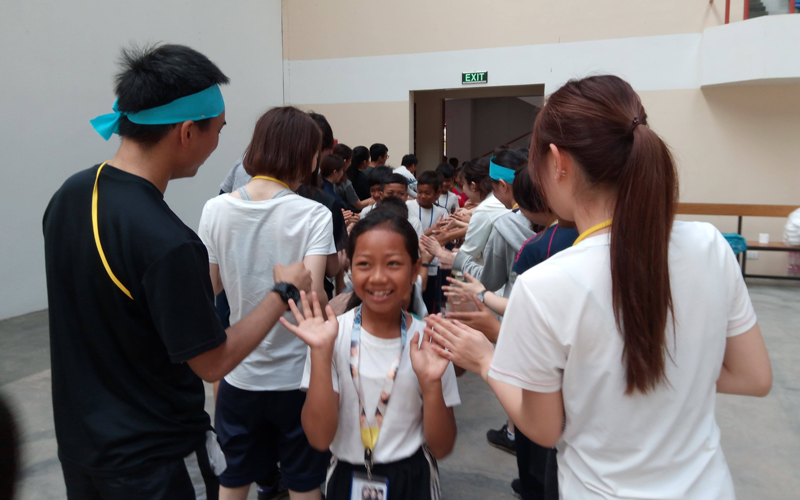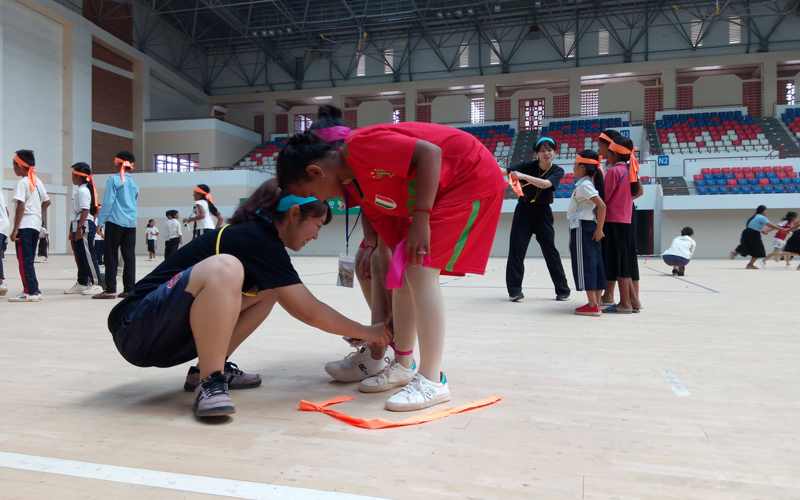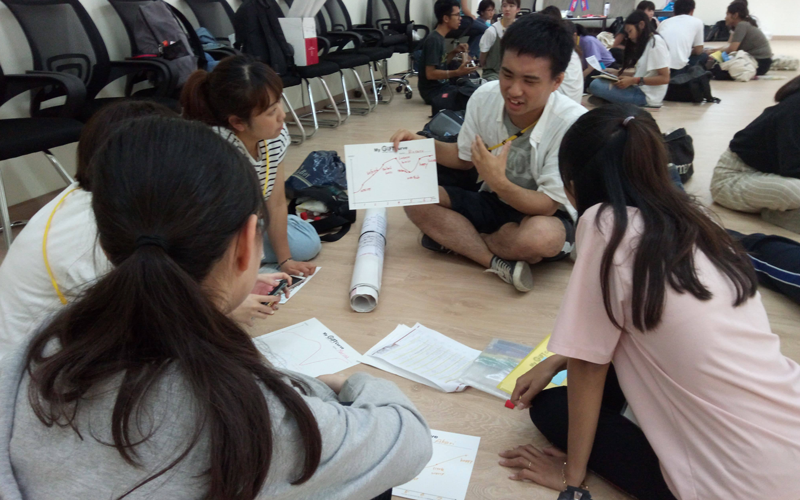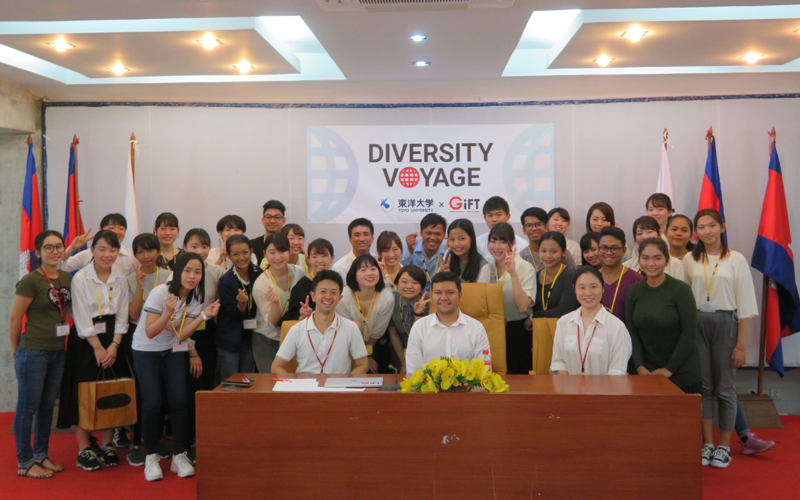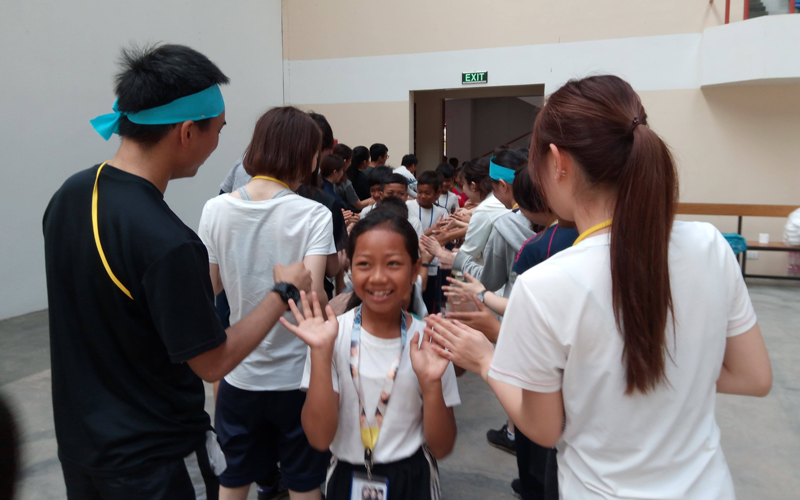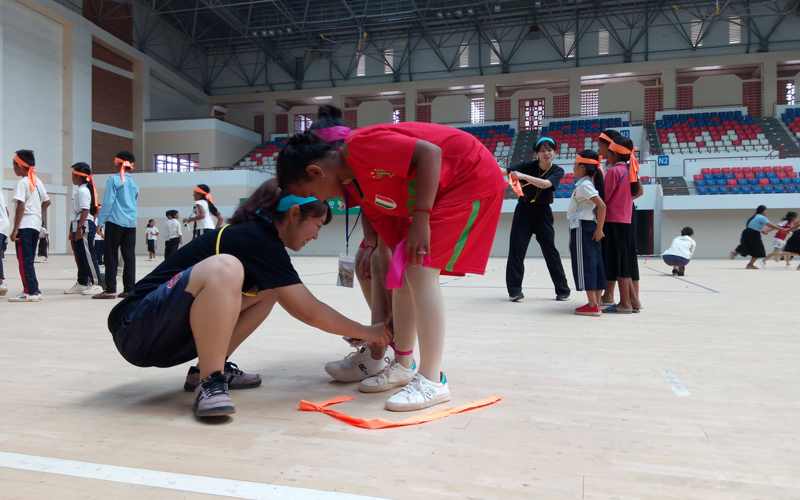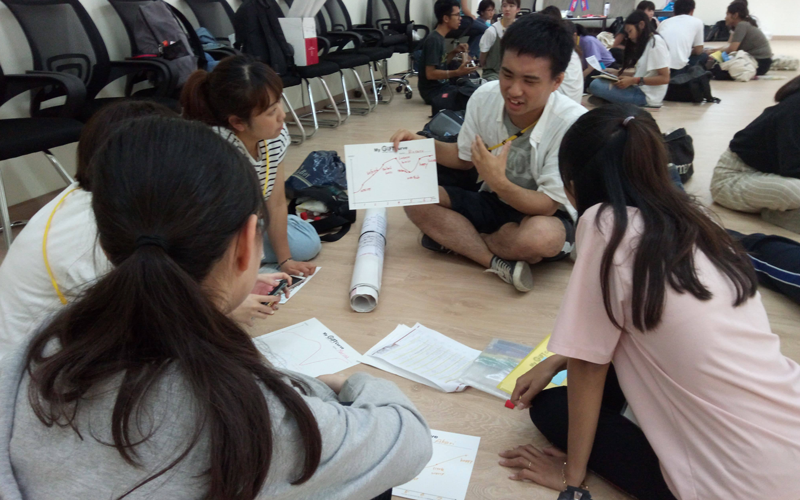 Local primary school students were invited to a GiFT Day event to promote the value of sports and Olympism in Cambodia. The event was held at the Morodok Techo National Sports Complex, which is the venue of the 2023 Southeast Asian (SEA) Games. First Mr. Nhan Sokvisal, Games Director of the Cambodian Olympic Committee (COC) spoke about his life and enthusiasm for sports and then Mr. Vath Chamroeun, State Secretary of the Ministry of Tourism and COC Secretary-General addressed the importance of promoting the value of sports in Cambodia as the South East Asian Games are approaching. Then a mixed team of Japanese and Cambodian students engaged in deep discussion and jointly created the GiFT Day event.
The project is designed to help the participating students gain the ability to adapt to diversity in a global society through working on the joint creation project and contribute to promoting sports in Cambodia. Participants were also called for from nearby universities in Cambodia, such as the Royal University of Phnom Penh, Asia Euro University and National University of Management, to make a Japanese and Cambodian joint team. They discussed extensively to organise this event to promote the value of sports among the people of Cambodia. Japanese participants attended study sessions in Japan before and after the event. This spring, in addition to Cambodia, we conducted similar projects in the Philippines, Malaysia and Indonesia on different themes in each country.
Nhan Sokvisal, Games director of the COC:
Time Period

12th to 20th Mar., 2019

Region

Phnom Penh, CAMBODIA

Implementer

Global Incubation × Fostering Talents (GiFT)

Co-Implementer

Toyo University
Royal University of Phnom Penh
Western University
PUC
Cambodia Mekong University
Asia Euro University
National University of Management
National Olympic Committee Of Cambodia
Ministry of Education Youth and Sports Cambodia

Number of Individual Beneficiaries

87 people