Japan Sports Agency Commissioned Project: JSC/JOC/NF Use Nishigaoka High Performance Center and Other Facilities for Collaboration Project (Gymnastics, South Africa)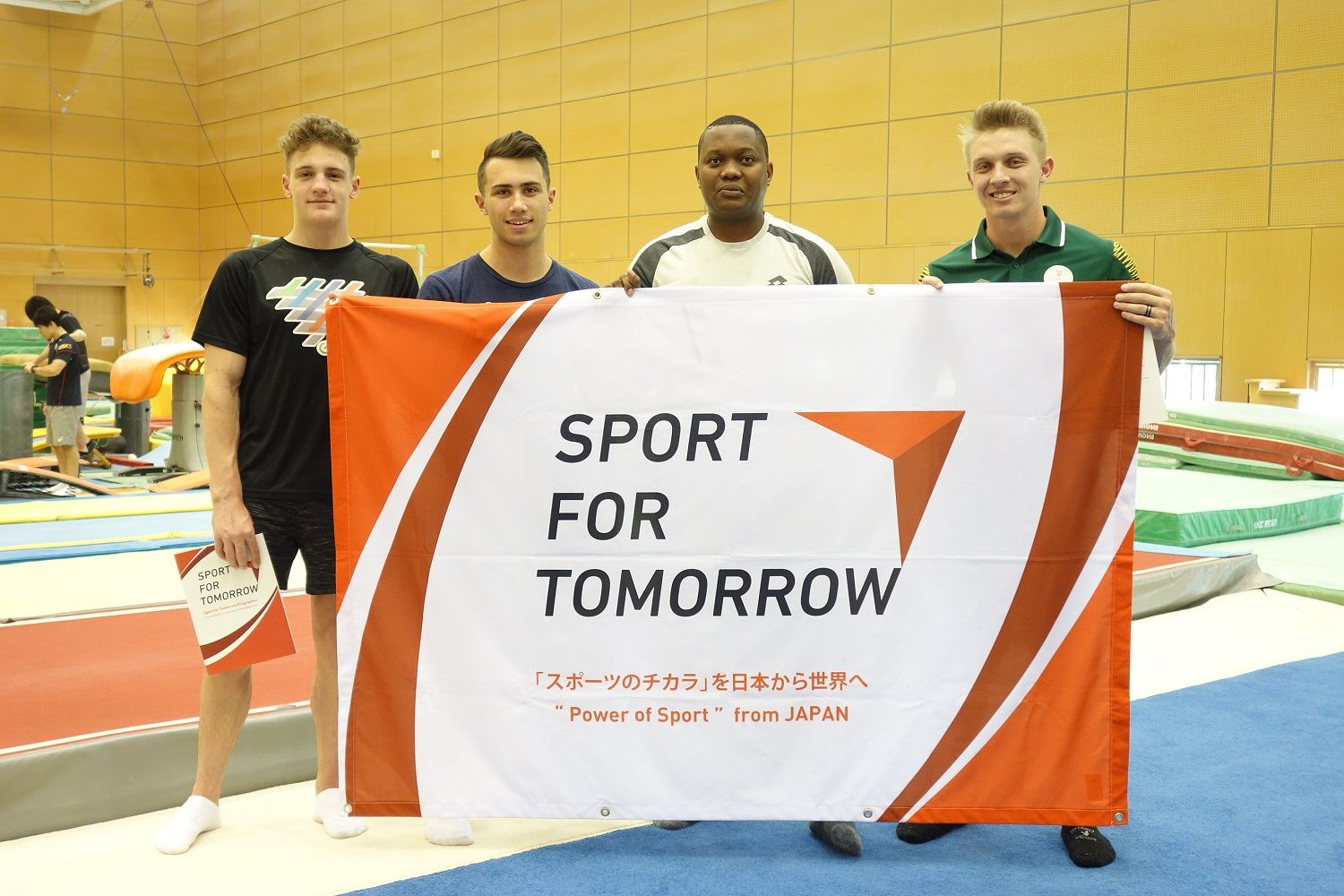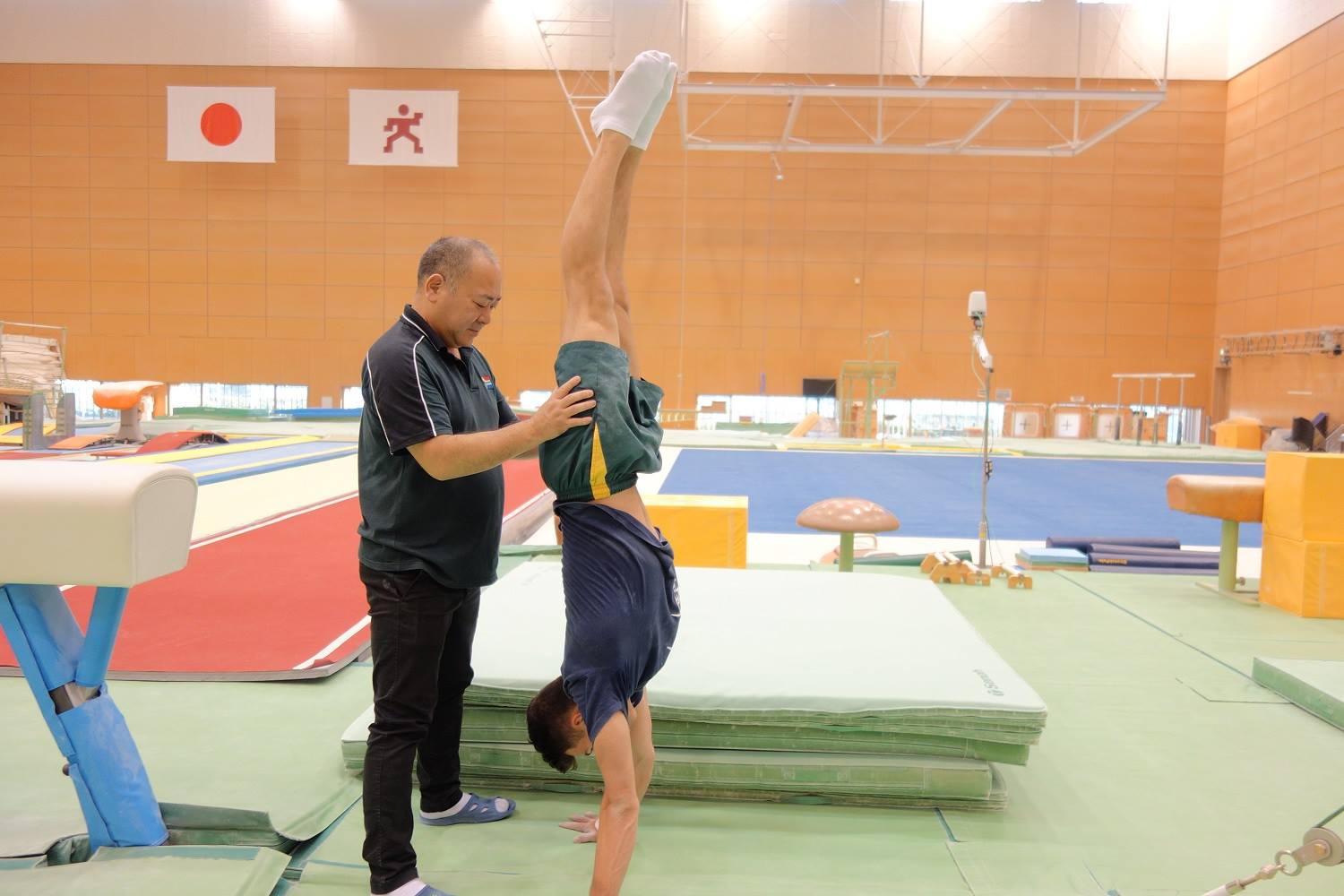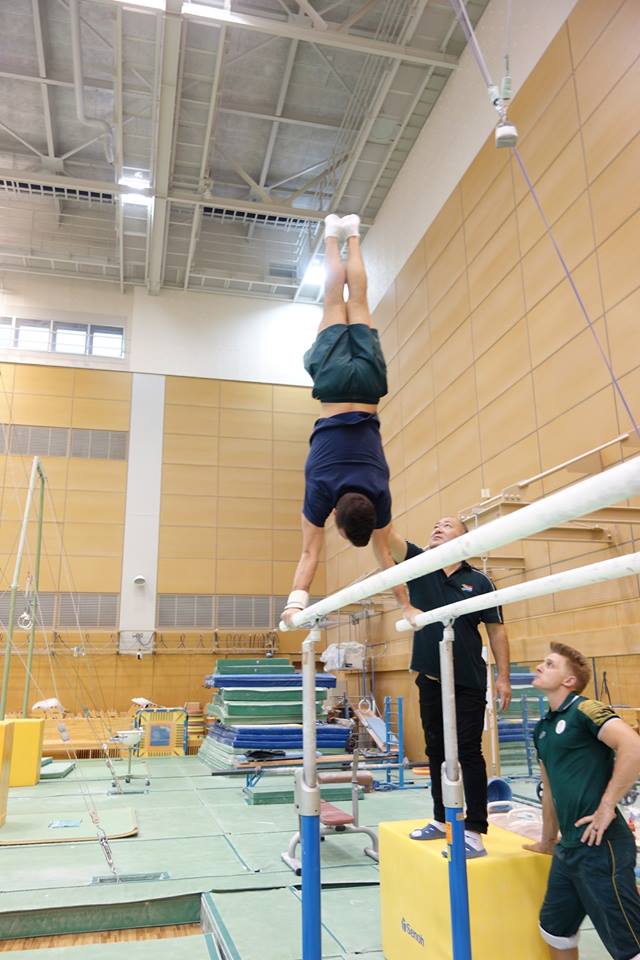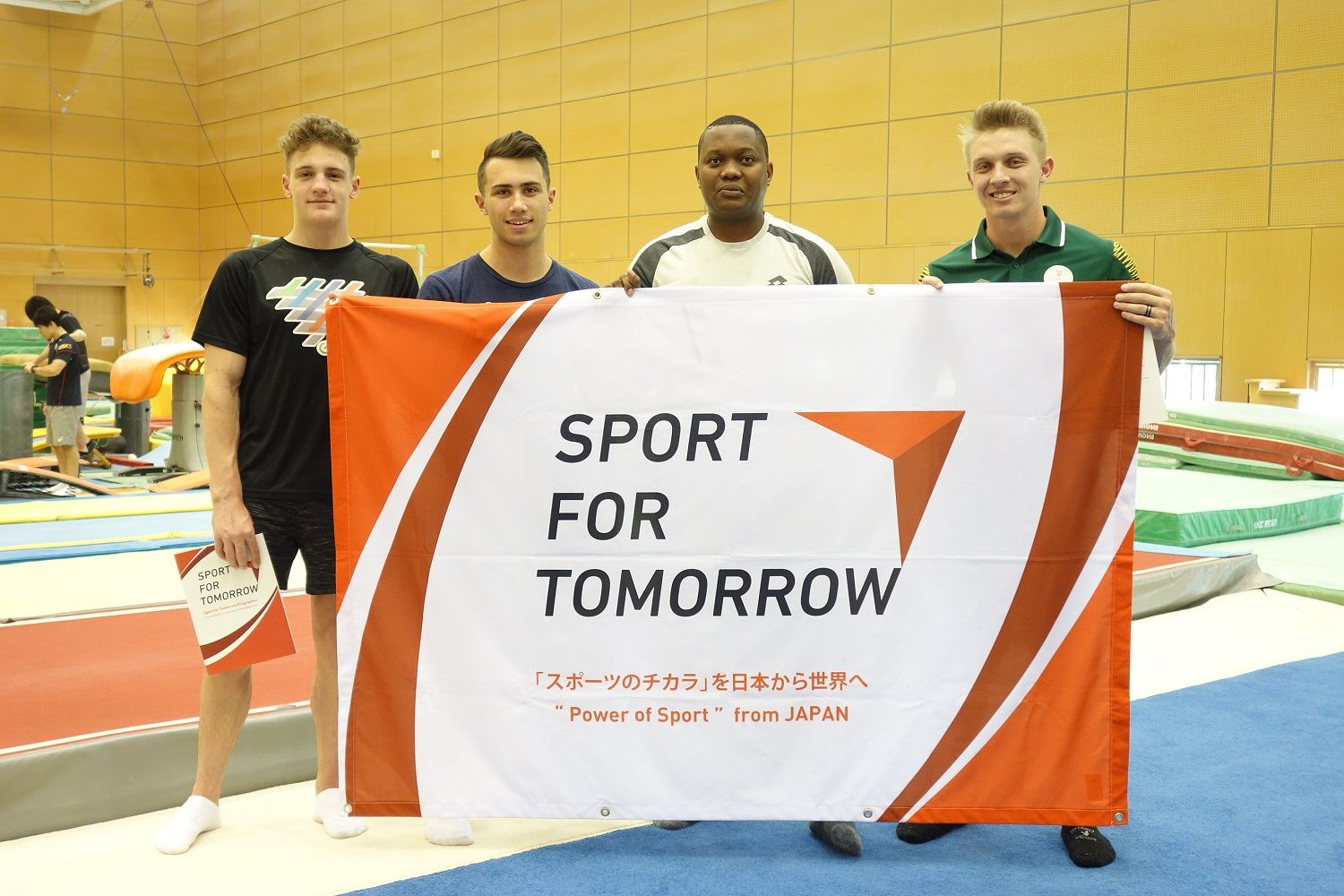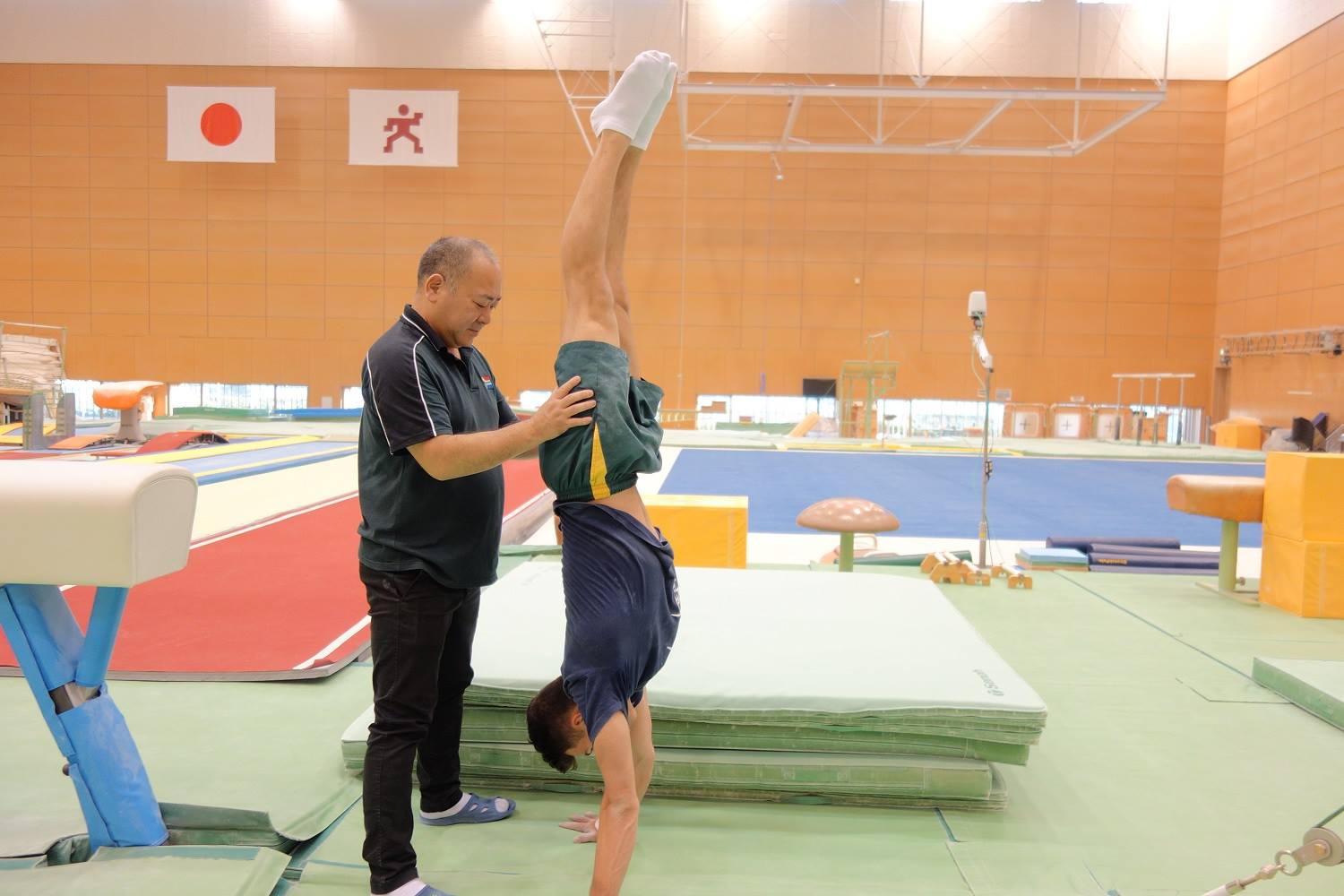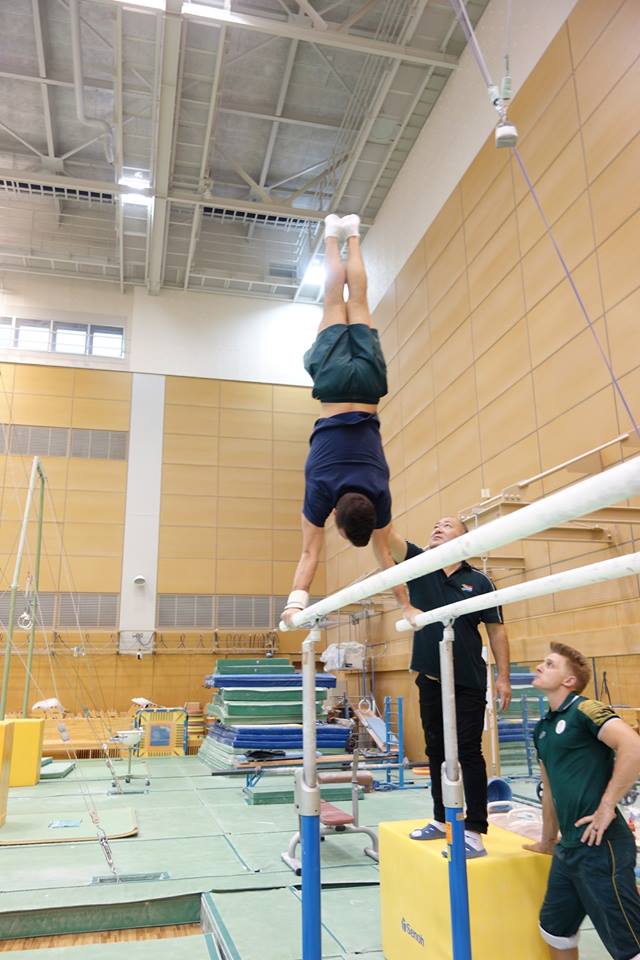 The South African Gymnastics Federation was invited to send the men's gymnastics team from South Africa, which still has considerable room for improvement in gymnastics, to Japan to observe the gymnastics environment and for athletes to receive guidance.
South Africa is one of the more powerful countries in Africa and is said to be close to the Olympics. The objective was to use Japan's strengths to raise the level of the gymnastics world throughout Africa.
Training sessions: morning 9:30 – 11:30, afternoon 14:30 – 17:30
Training details: As described below
Morning: Flexibility and warm up with consideration to the unique characteristics of gymnasts (30 minutes), tumbling trampoline (30 minutes), vault and pommel horse skill acquisition (60 minutes)
Afternoon: Warm up (30 minutes), tumbling trampoline (20 minutes), floor exercise, pommel horse, rings, vault, parallel bars, and horizontal bars skill acquisition (120 minutes; 2 to 3 apparatus selected each day), cooldown (10 minutes)
Notes:
-Participants learned how to develop their bodies according to the sports characteristics (specificities) of gymnastics, to improve flexibility, learned basic techniques using a trampoline, and phased instruction of the latest spin techniques.
-A lecture on the importance of flexibility, which is especially necessary for gymnasts.
-Guidance and advice were provided on new techniques and techniques that have been employed until now.
-The new rules that are currently in effect were explained and understanding was deepened through actual exercises.
See below for the Japanese version.
【スポーツ庁委託事業】JSC-JOC-NFによる西が丘ハイパフォーマンスセンター等を活用した連携プログラム(体操競技、南アフリカ)
Time Period

12th to 20th December, 2018

Region

Tokyo, Japan

Sport/Programme Category

Gymnastics

Implementer

Japan Sport Council, Japanese Olympic Committee, Japan Gymnastics Association

Recipient Organisation

SOUTH AFRICAN GYMNASTICS FEDERATION

Number of Individual Beneficiaries

5 people