【Thailand】Sport for TomorrowWomen's Rugby Clinic in Bangkok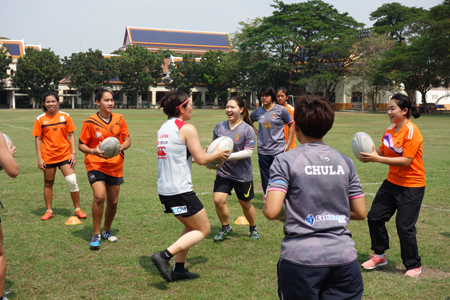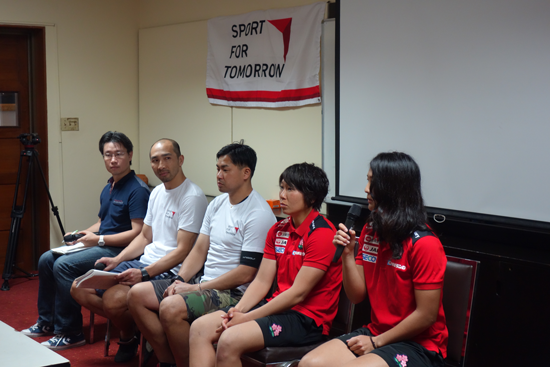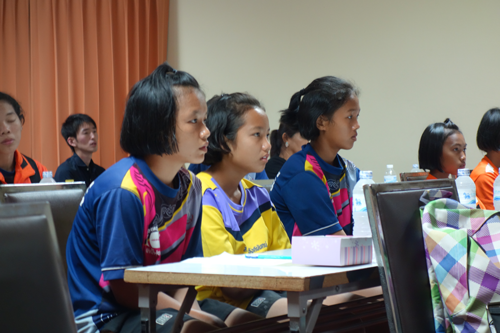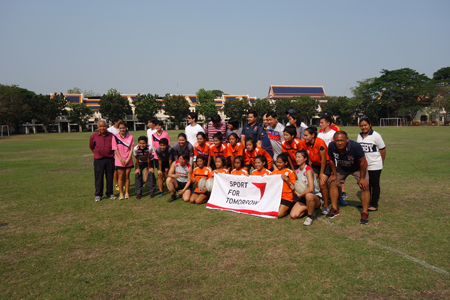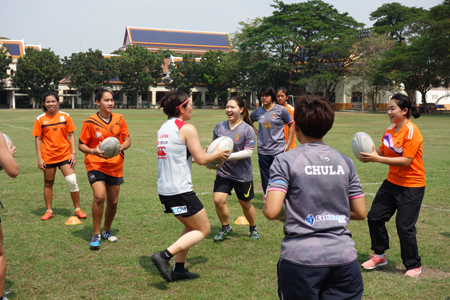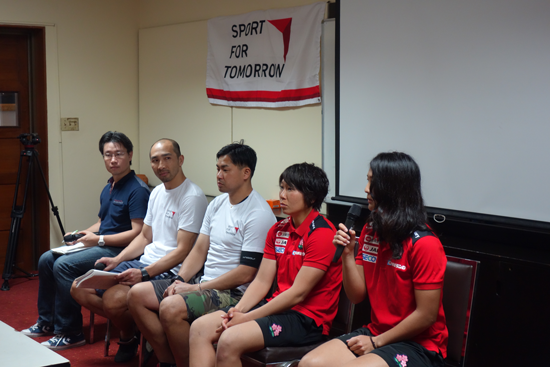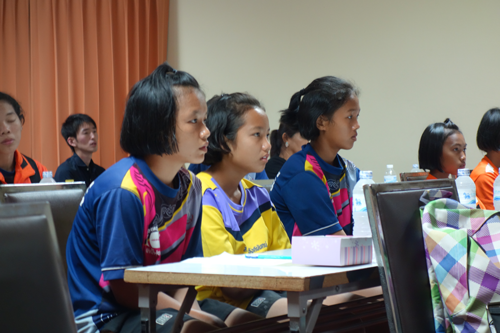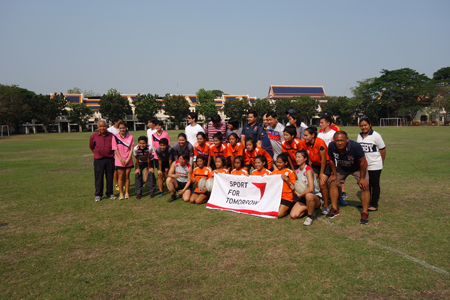 An intensive training session and a panel discussion were held for female rugby players in Bangkok, Thailand. The event was organised by the former Japan national team rugby players, Masatoshi Mukouyama, Youhei Shinomiya, and 2015 female Japan national team rugby players Emi Ito, and Chikami Inoue. Throughout the experience of Japanese style practice, participants had a great opportunity to understand the mind of elite athletes from them.
The technical training session for female rugby players included some practical demonstrations of the Japanese style practice. Japanese students from Ryutsu Keizai University rugby club team also joined and supported the event. In the panel discussion, Japanese coaches and players shared their experiences, and they also discussed the current state of women rugby players and issues in Japan. Participants showed their strong interests in stories from former and current Japan national team players.
Time Period

February 20th, 2016

Region

Thailand(Bangkok) 

Sport/Programme Category

Rugby

Implementer

Japan Sport Council Japan Ruguby Football Union

Recipient Organisation

Chulalongkorn universityBangkok universityPhetchaburi states 30 people(female rugby players and trainers)

Co-Implementer

Ryutsu Keizai UniversityThail Rugby UnionKasetsart laboratory school

Number of Individual Beneficiaries

Players 27Coaches 3Indirect Trainers 69Local Staffs 10Total 109