【Brazil】Radio Taiso Exercise Lessons by the Brazil Radio-Taiso Federation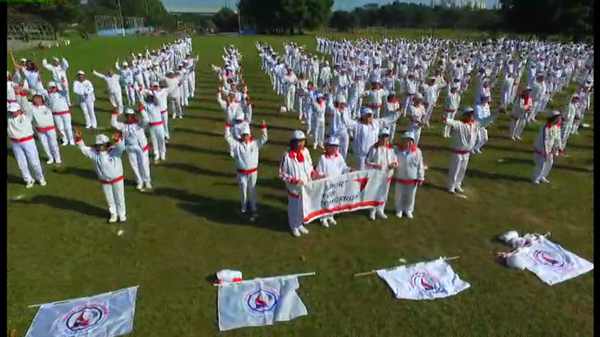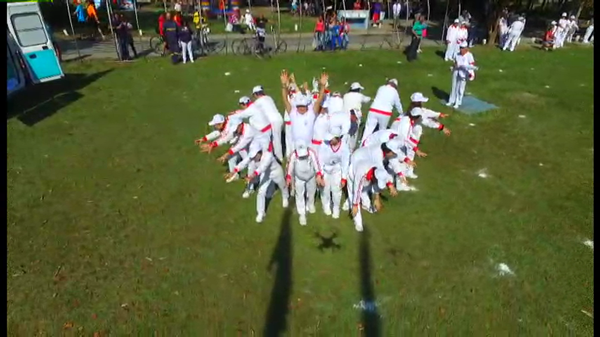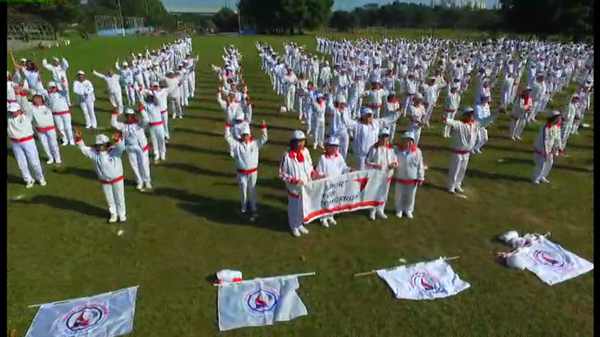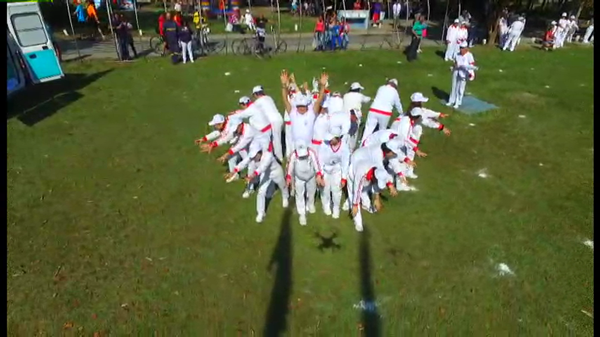 The Brazil Radio-Taiso Federation held the 34th Radio Exercise 10,000 People Tournament on June 19 at the Thiete Ecology Park in São Paulo. In the state of São Paulo, June 18 is designated as Radio Taiso Exercise Day every year, but this year it was held on June 19, which is a holiday, and 850 people participated.
Everyone gathered at the venue at 8:30, and the opening was declared in Japanese and Brazilian at 9 o'clock. A total of 37 groups participated, singing the national anthems of both Japan and Brazil, silent prayer for the deceased, and greetings from the chairman and guests.
Under the demonstration by the executives of the Brazil Radio-Taiso Federation, we all performed Exercise for Everyone and Radio Exercises 1st and 2nd. Participants who finished the radio exercises left the venue with a refreshing look.
In Brazil, immigrants from Japan continue to practice radio exercises, and Mr. Ueda, Chairman of the Brazil Radio-Taiso Federation, said to the participants, "I would like to do my best to participate with 10,000 people."
See below for the Japanese version.
Time Period

19th Jun., 2016

Region

Brazil

Sport/Programme Category

Radio Taiso

Implementer

Japan Radio-Taiso Federation

Number of Individual Beneficiaries

850 people