The 8th Thailand International Soft Tennis Championships (2019)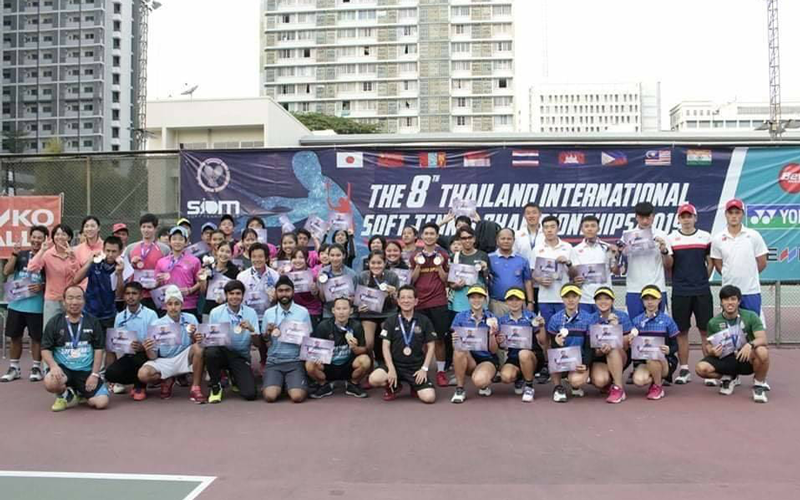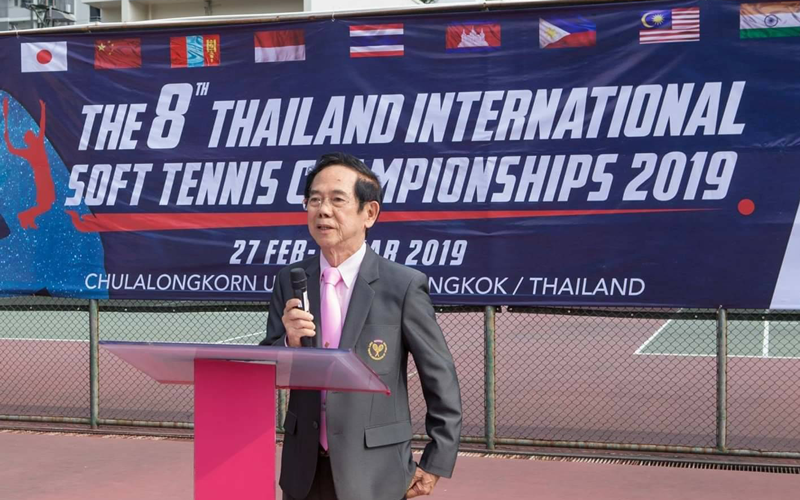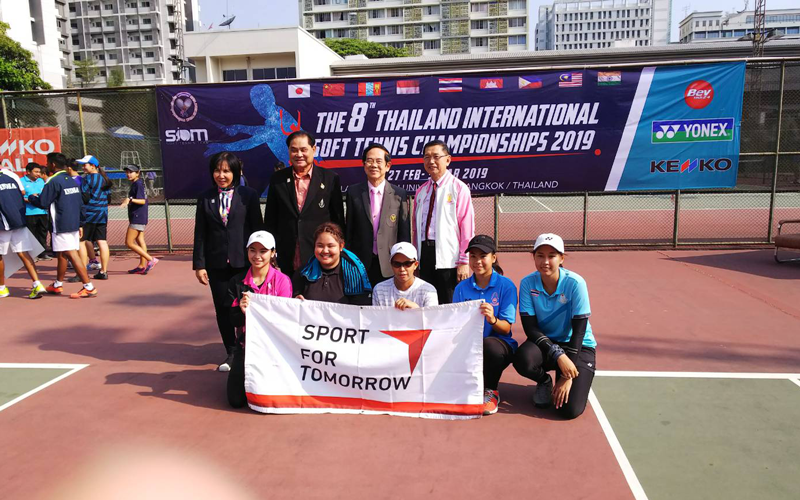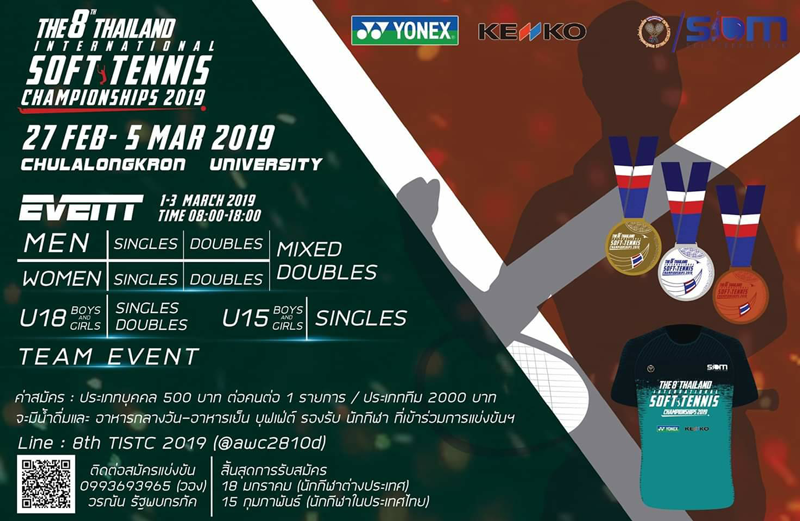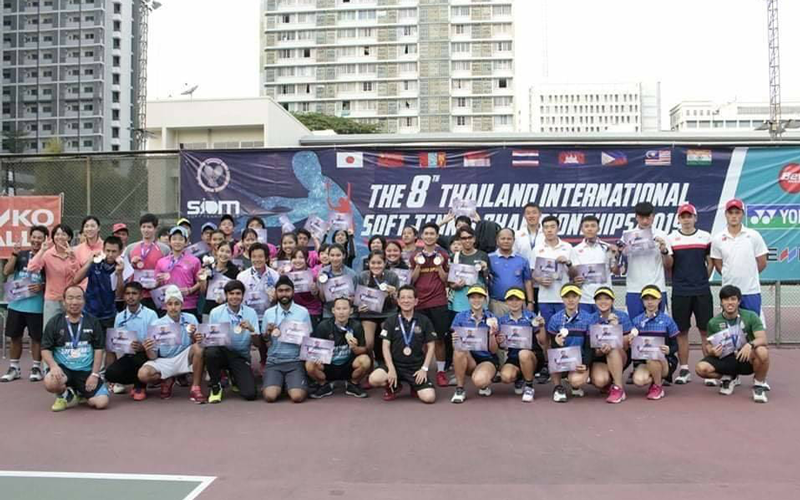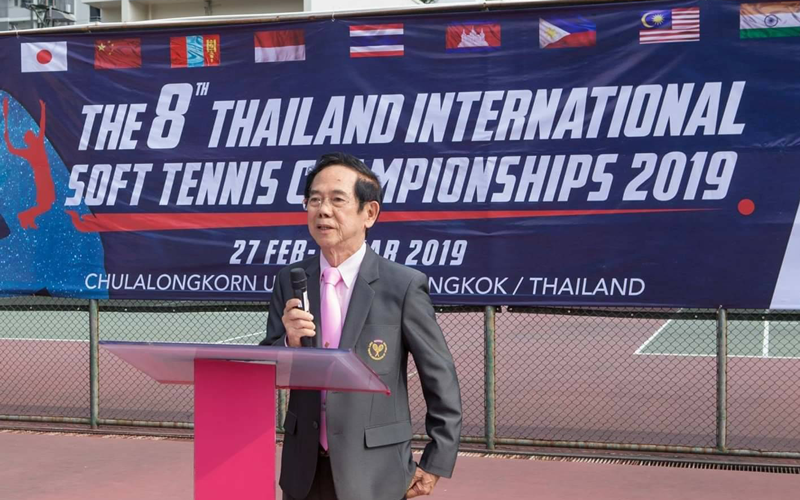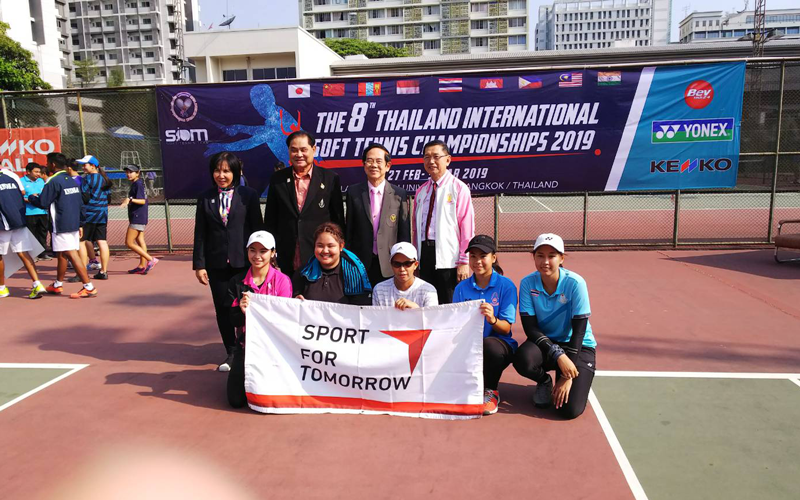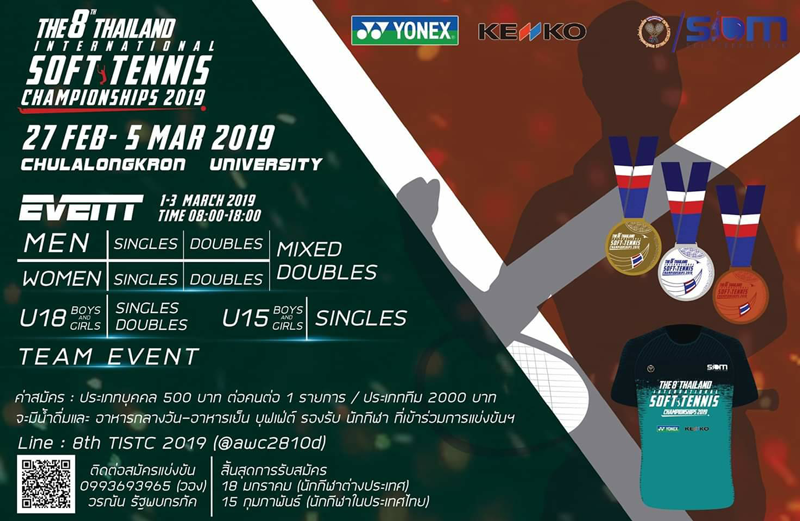 We were invited and participated in the 8th Thailand International Soft Tennis Championships in 2019. This year we continued to donate rackets and balls to the Association and to a soft tennis club of Japanese expatriates that is active in Bangkok. The expatriate club has a good relationship with members of the Thai national team. We would like to ask the club to exchange information with people in Thailand and neighbouring countries to further promote international exchange.
The 8th Thailand International Soft Tennis Championships were held with teams from four Asian countries and club teams from all over Thailand. From Japan, the Japanese national team, mixed university teams and club teams participated in the event. Beginning from this year's championships, U18, U15 and senior events were added, opening up opportunities for a wider range of players. The championships were broadcast on TV in Thailand, indicating that more and more people in the country are interested in soft tennis. During the championships, we stayed and dined with players from other countries. Even though we did not understand their languages well, we exchanged uniforms and developed our friendship with them, contributing to promoting international exchange.
Time Period

27th Feb. - 5th Mar., 2019

Region

Bangkok, THAILAND

Sport/Programme Category

Soft Tennis

Implementer

Team K-Children

Recipient Organisation

Soft Tennis Association of Thailand-STAT
Siam Soft Tennis Team Thailand

Number of Individual Beneficiaries

166 people